While a career in social work may not be for everyone, it can be an extremely rewarding and fulfilling profession. If you're thinking about pursuing a career in social work, here are a few tips to get you started.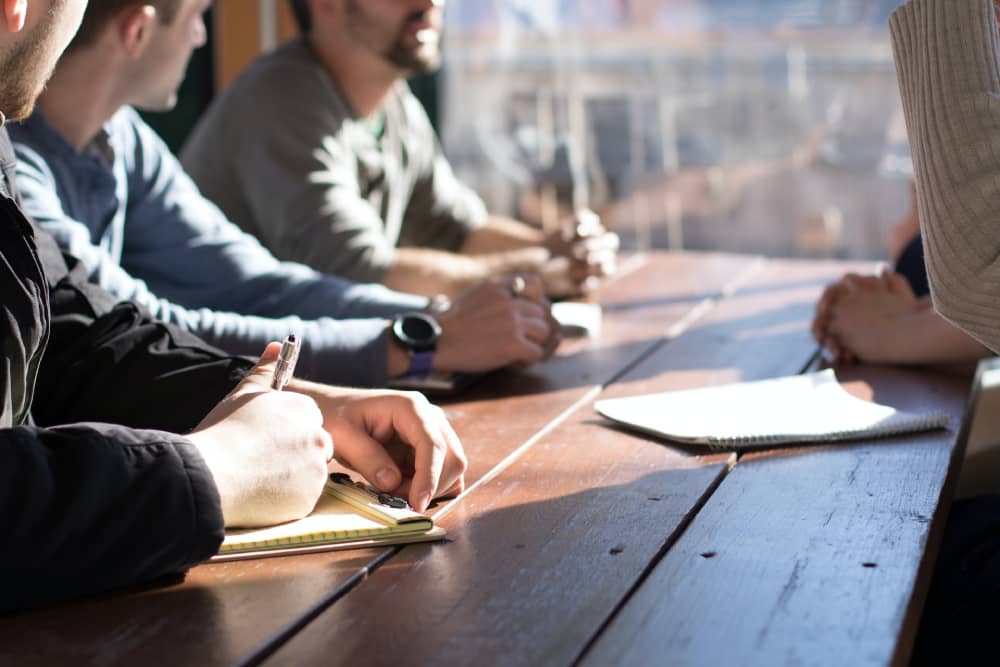 Get A Degree In Social Work From An Accredited University
Pursuing a degree in social work can open many doors. Today, online MSW programs are available from accredited universities, making the task of getting a college degree more accessible than ever. With increased flexibility, online programs allow you to study on your own schedule without sacrificing quality or academic standards. You're able to learn from experts in the industry who share knowledge and experiences through engaging lectures and course materials. Furthermore, these programs offer excellent internship opportunities that give you real-world recreational and clinical experience as part of your curriculum. Whatever your goals may be for entering the field, an online degree in social work is an achievable option that should be further explored.
Choose The Type Of Social Work That You Want To Perform
Deciding which type of social work you want to do is an important choice. It's best to research the various specializations, such as mental health, gerontology, and working with children or families, and decide which field of study has the most appeal and can benefit from your skills the most. Talk to social workers in varying fields to gain a better understanding of their day-to-day experiences and how they define success. Doing this will help you determine if that particular area matches your goals and professional aspirations. Making an informed decision will increase your chances of a successful career in social work; it doesn't need to be impulsive. Consider all of the facts before jumping headfirst into a commitment – it could mean the difference between a fulfilling career or one that causes burnout over time.
Complete An Internship Or Volunteer In A Social Service Agency
An internship or volunteer experience in a social service agency is a great way to gain hands-on work experience and contribute to giving back to the community. Whether it's spending time helping out at a food pantry, participating in an agricultural program aimed at feeding hungry families in need, or working with the elderly, there are countless opportunities available to give back while developing skills and making connections. It could be the start of a successful and fulfilling career path that makes a difference! Not only can participants learn about important causes, but they can also have fun exploring personal interests and expanding their horizons.
Obtain A License From Your State's Licensing Board
Taking the time to obtain a license from your state's licensing board is an important step in any career path. It's a sign of professionalism, commitment, and dedication to your craft. From graphic designers and real estate agents to cosmetologists and attorneys, having a license ensures that you have met the necessary educational requirements to practice your profession according to the highest standards. Completing the processes required by the licensing board can be time-consuming but ultimately sets you apart and puts you on track to achieving success in any field.
Join A Professional Organization, Such As The National Association of Social Workers (NASW) 
If you're a social worker, joining a professional organization such as the National Association of Social Workers (NASW) is a great way to grow both professionally and personally. By being part of the NASW's membership program, you will have access to valuable resources and networking opportunities that can help further your career in social work. You'll be able to stay on top of current trends, ethical guidelines, and best practices in the field and create relationships with other like-minded individuals in the profession. Professional development programs, discounts on conferences and events, advocacy efforts for positive change in the field – these are just some of the benefits you could reap by becoming an active member. So why wait any longer? Join the NASW today and take advantage of all that it has to offer!
Start Your Own Private Practice Or Work For A Social Service Agency
With more and more people in need of quality mental health care, the decision between starting a private practice versus working for a social service agency can seem daunting. But believe that having the opportunity to work in either field has its own unique benefits and drawbacks. For those with an entrepreneurial spirit and who enjoy the flexibility of being their own boss, establishing a private practice can be immensely rewarding.
Though you must manage all aspects of running your business — from administrative to marketing tasks — you have full control over your professional development and presence in the community. On the other hand, working for a social service agency offers the ability to contribute your time and energy towards improving someone else's life, while allowing you to partner with local organizations dedicated to making positive change. Whichever route you choose, it's important to carefully consider each option — while navigating both emotionally and financially — before making any long-term decisions. Also Read – Technical Skills Examples | for interview, resume
Keep Up With Industry Trends 
No matter which route you take, staying up to date with the current trends in the industry is essential for success. Whether it's attending workshops, conferences, and seminars or simply reading books from experts in your field, taking the time to sharpen your skillset will help ensure that you are always prepared for whatever challenges come your way. Keeping up with what's happening in your profession allows you to stay ahead of the competition and attract more clients, plus it helps to maintain an overall healthy work-life balance. So don't let yourself get left behind – make sure that you take the time to learn as much as you can!
Becoming a social worker is a challenging but rewarding career path—one that can open doors of opportunity to you if you take the right steps to prepare yourself. By completing a degree in social work from an accredited university, determining the type of social work you want to do, completing an internship or volunteering in a social service agency, obtaining a license from your state's licensing board, joining a professional organization such as NASW, starting your own private practice or working for a social service agency and keeping up with trends in the industry – all these components are essential for anyone wanting to be successful in this field. With hard work and dedication, anyone can achieve success as a Social Worker. Investing time and effort into this profession can help make someone's life better through their contributions. It might not always be easy, but taking on this challenge can result in fulfilling rewards down the road.