Do you have a passion for helping patients? Are you looking for flexibility, stability, and the chance to make an impact in the lives of people from all walks of life? If so, then nursing might be the perfect career path for you. Nursing can offer more than just a steady paycheck it's about providing compassionate care, connecting with your patients on an emotional level, and taking part in advancing modern medicine.
Whether you are considering becoming a nurse or already enrolled in school and getting ready to dive into the field officially, this blog post will give you valuable tips and insights into how to get your nursing career off the ground. From job search strategies to clinical practice skills development guidance – keep reading as we provide up-to-date information that can help take your journey from novice nurse to experienced professional!
What to Consider Before Deciding to Pursue Nursing as a Career
Before committing to a career in nursing, it is important to consider all the various aspects that come with this profession from mandatory certifications and education requirements to the physical and emotional demands of the job. Many nurses work irregular hours, handle a great amount of responsibility, and witness some difficult situations professionally.
Because of this demanding lifestyle, many nurses tend to find meaningful ways to invest in their own physical and mental health for example setting up an end-of-shift self-care ritual or creating time for exercise and healthy hobbies like yoga. Becoming a nurse is a major life decision that should not be rushed nor taken lightly; however, if you can confidently prepare yourself with the necessary qualifications while also taking care of yourself along the way-you'll truly establish yourself as a dedicated, hardworking professional.
The Different Education Paths for Becoming a Nurse
Becoming a nurse is one of the most rewarding career paths available – and online education provides an innovative way to access nursing education. An online accelerated BSN can allow promising students to fit study into their existing schedule while they continue working or caring for the family. The online program typically requires two years' worth of credit to be earned in just 12 months, making it convenient for those looking to quickly enter into the nursing profession. With access to world-class teachers and peers from all over the world, online students have no shortage of learning opportunities. Whether you need greater flexibility than an on-campus program can offer, or are just eager to fast-track your nursing knowledge, online accelerated BSNs are an excellent choice for aspiring nurses.
Resources for Finding the Right Nursing Program for You 
Choosing the right nursing program can be a daunting task, and it's important to get it right. If you're looking for resources to help you make an informed decision, you'll want to start by researching nursing programs to determine which ones offer the features and benefits that will satisfy your needs. Secondly, you should consider talking with current and former students of the nursing program in order to get a better idea of how the experience was for them. 
You should also ask about their career progress after graduating from the program and research job placement statistics of past graduates in order to have all the information available before making your decision. Lastly, looking into any financial aid opportunities available from each school is critical; this will allow you access to quality education at an affordable cost. Doing your research ahead of time, taking advantage of all available resources, and asking plenty of questions are keys to finding the best fit for you.
Tips for Choosing the Right Specialty and Location
As a nurse, choosing the right specialty and location can be a potentially stressful but rewarding decision. While you may have a general idea of the type of nursing you'd like to practice and where it's important to research your options thoroughly before committing to either. Doing so allows for an informed decision that considers the different specialties available and the variety of locations each offers. For example, some specialties may offer more latitude in terms of location, allowing nurses to work closer to home or travel further than they originally planned. Additionally, higher pay might be offered in certain areas such as academic medical centers as opposed to rural locations with fewer resources. With careful exploration and consideration, you can ensure that both your professional goals and personal needs are met by choosing the right specialty and location.
How To Prepare For The NCLEX Exam 
Taking the NCLEX exam can be daunting, but with the right preparation, you can feel confident in your ability to achieve a passing score. Begin by signing up for a practice test and make sure to allow yourself plenty of time to complete it prior to the exam day. Incorporate review guides and materials into your study schedule including audio clips and video resources to break up the monotony of traditional studying. Take time for self-care leading up to the NCLEX Exam. A regular exercise routine, a healthy diet, and sufficient sleep are essential ingredients for success on this big day. And don't forget to plan ahead: know where you'll be taking the exam so that you won't miss it due to confusion on test day. With thoughtful preparation, you can take on the NCLEX Exam feeling prepared and ready!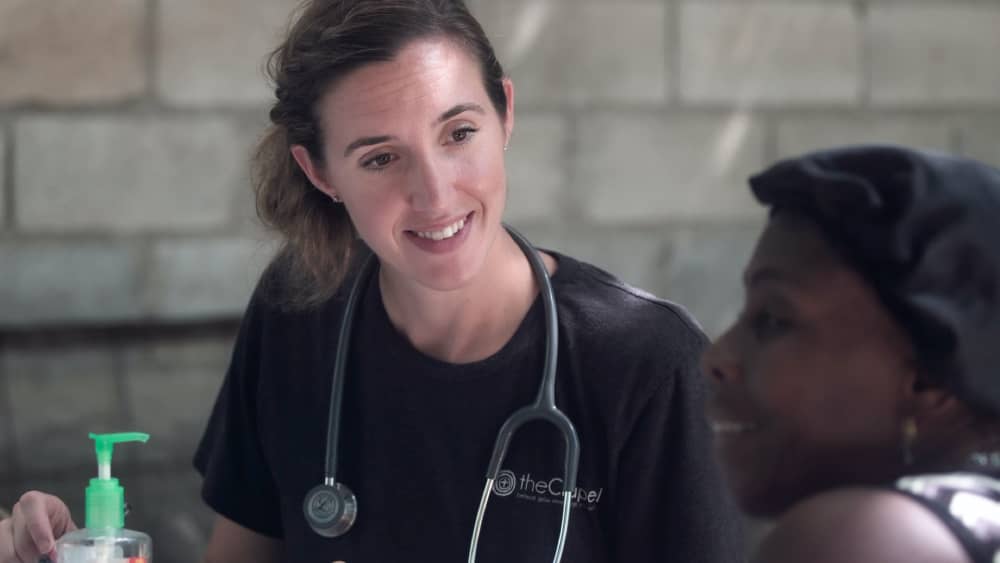 Financial Aid Strategies and Scholarships Available
Finances can often be a major stressor for students, especially when it comes to paying for college. However, there are many financial aid strategies and scholarships available that help lessens the burden. For instance, students should maximize federal grants and scholarships first to save money on tuition costs, then apply for state or local grants if they qualify. Organizations such as Rotary Clubs or universities with an alumni association may offer financial assistance as well. 
All students should research what options are available in their area and apply early to increase their chances of receiving financial aid. Furthermore, work-study programs allow students to make some extra cash while they are in school so they can support themselves more independently. As overwhelming as the process may seem at first, there are plenty of avenues to explore that can make financing a college education a less daunting prospect.
In conclusion, a career in nursing can be incredibly rewarding. With the right resources and strategies, you can find the perfect program to launch your journey. It's important to consider factors like the specialty and location of the program, as well as the cost and availability of financial aid, before making your choice. Once you've identified a program that meets your needs, make sure you adequately prepare for the NCLEX exam. With proper research and preparation, becoming a nurse can be an incredibly exciting opportunity that opens new doors in both your professional and personal life. Aspiring nurses should focus on gaining skills and knowledge while maintaining self-reflection during this process it is essential to ensure that they are in control of their future even if it is a bumpy path ahead.